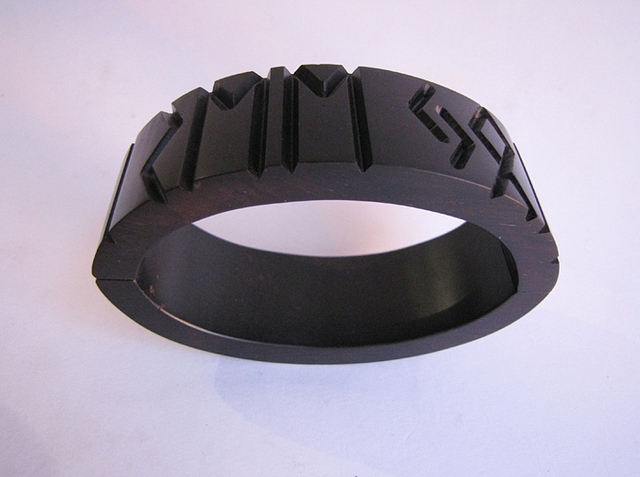 Bangle Bracelet with deep Runic lettering in Ebony or African Blackwood.
Inlaid brass hinge with silver fastening.
Price varies according to size and lettering, start from £180 upwards.

Standard price $320, plus $14.50 postage and packaging Tracked & Signed.
Please leave me a message or comment at the bottom of page, or email me at barry@silverebony.com for any questions, customizations or requests.